A half wallet full with playfulness.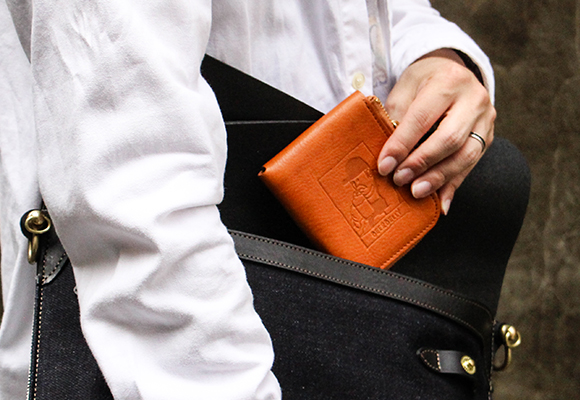 BEER BELLY SMALL ROUND WALLET
It looks like a normal L-shaped wallet, but it's actually an interesting design that allows bill to be put in. If you spread out the back by unfastening the button, a pocket for bills emerge. The outside uses Italian leather that has bounce and reselience, and also shows nice aging. The inside uses case leather, so you can enjoy growing the leather. Named 「BEER BELLY」this brand has a cute drawing with a grandpa holding a beer in one hand, which is another highlight.