If you want a Made in Japan bag, check out FREE SPIRITS!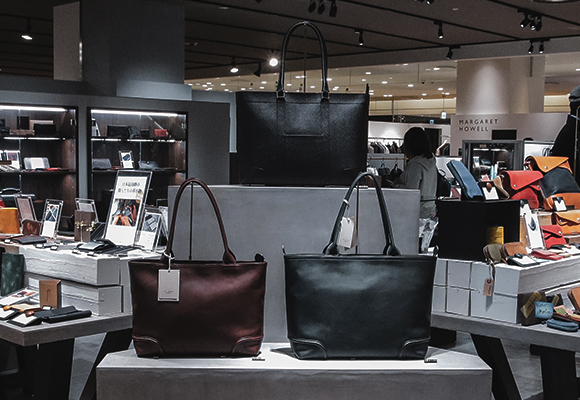 We have in stock great bags created by Japanese craftsmen.
Opened FREE SPIRITS, a store where Made in Japan good quality items are selected, is located in LUCUA1100 Osaka 8F. We have many wonderful items made by Japanese craftsmen ready. From Made in Japan bags with splendid designs, to bags with high practicality, we prepare many kinds of bags.
We have got lots of items from bag shops with ahistory of more than a hundred years. 「Hayashigo」「Aoki, Inc.」「Flathority」or a designer brand 「JINMON」 that works hard on designs from famous brands, or a workshop brand that does bag-repairing for overseas brands 「BEER BELLY」, or the brand tht proudly takes 70% of Japan's canvas share rate 「Takeyari」 etc. we also have bags from 「m+」「ARTPHERE」「azzuni」 and so on.
We have in stock a wide variety of bags such as clutch bags, shoulder bags, backpacks, briefcases, body bags, tote bags, dulles bags, and so on. We recommend as presents or gifts, or souvenirs. We also have collaboration items that you can only buy here. If you want a superb item brimming with Japanese craftsmen's techniques, take a look at LUCUA1100 8F FREE SPIRITS.